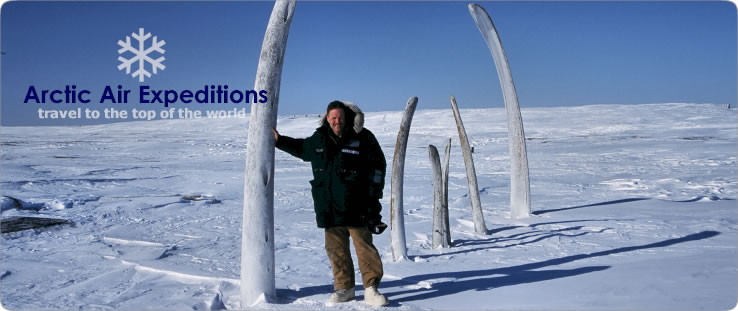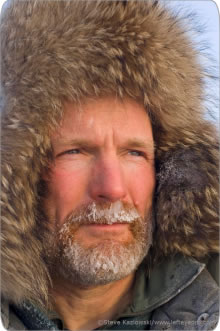 Tim Cook, Owner and Guide
Founder and owner of Arctic Air Expeditions and Alaska ATV Adventures. Tim is a long time Alaskan. He relocated to Alaska in 1985 from the remote Canadian border area of Minnesota.

After spending 15 years working in construction throughout the entire state, including many bush communities, he decided to start a tour business that offered "off the beaten path" options to visitors. These were locations that his family and locals Alaskans enjoy visiting on their off time. So it was that Alaska ATV Adventures was born.

Shortly after starting the ATV tour company he started getting many requests from clients for more remote trips and a desire to view Polar Bears. Tim used his construction connections and was able to gain access to areas that are off limits to the big tour companies. Arctic Air Expeditions began in 2000 as a result.
Tim guides most of the custom Arctic Trips and Expeditions himself as well as some of the three and four hour ATV Quad Bike tours close to Anchorage.

Our Privacy Policy
1. Any information gathered from our web site is for our purposes only. We never share your information with third parties. Your information will not be sold.
2. All photos are copyrighted by Tim Cook, Arctic Air Expeditions and/or Steven Kazlowski, LeftEyePro.com, all rights reserved. No photos may be used without the express written consent of said parties.